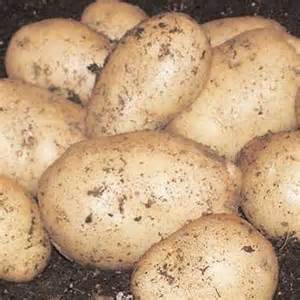 Main crop seed potatoes mature in 125–140 days.  If planted in late April they can be ready to be harvested by mid-August, continuing through to October. Main crop seed potatoes can be planted from mid March onwards as a rough guide dependent on weather.
Main crop potatoes are higher yielding than first and second earlies, and usually have larger tubers.
Main crop cultivars can either be used fresh from the ground or stored for winter use.
Order now for delivery in February 2022. Order early to avoid disappointment.