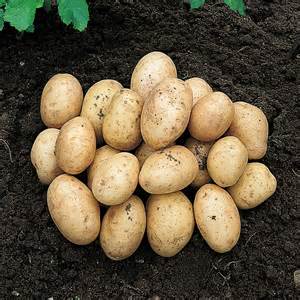 First early seed potatoes mature in 60 - 110 days. Potatoes can be planted from mid March onwards as a rough guide dependent on weather and they are ready for lifting from late June or early July.
Compared to main crop potatoes, first and second early potatoes are lower yielding, usually have smaller tubers, need less space and escape some of the diseases, such as blight.
First Early potatoes are generally eaten as soon as harvested - enjoyed as 'new potatoes'.
Order now for delivery in February 2022. Order early to avoid disappointment.
First Early Seed Potatoes
We can't find products matching the selection.